Meter depot - measuring devices at anytime
Old meters can be handed in and new meters picked up around the clock.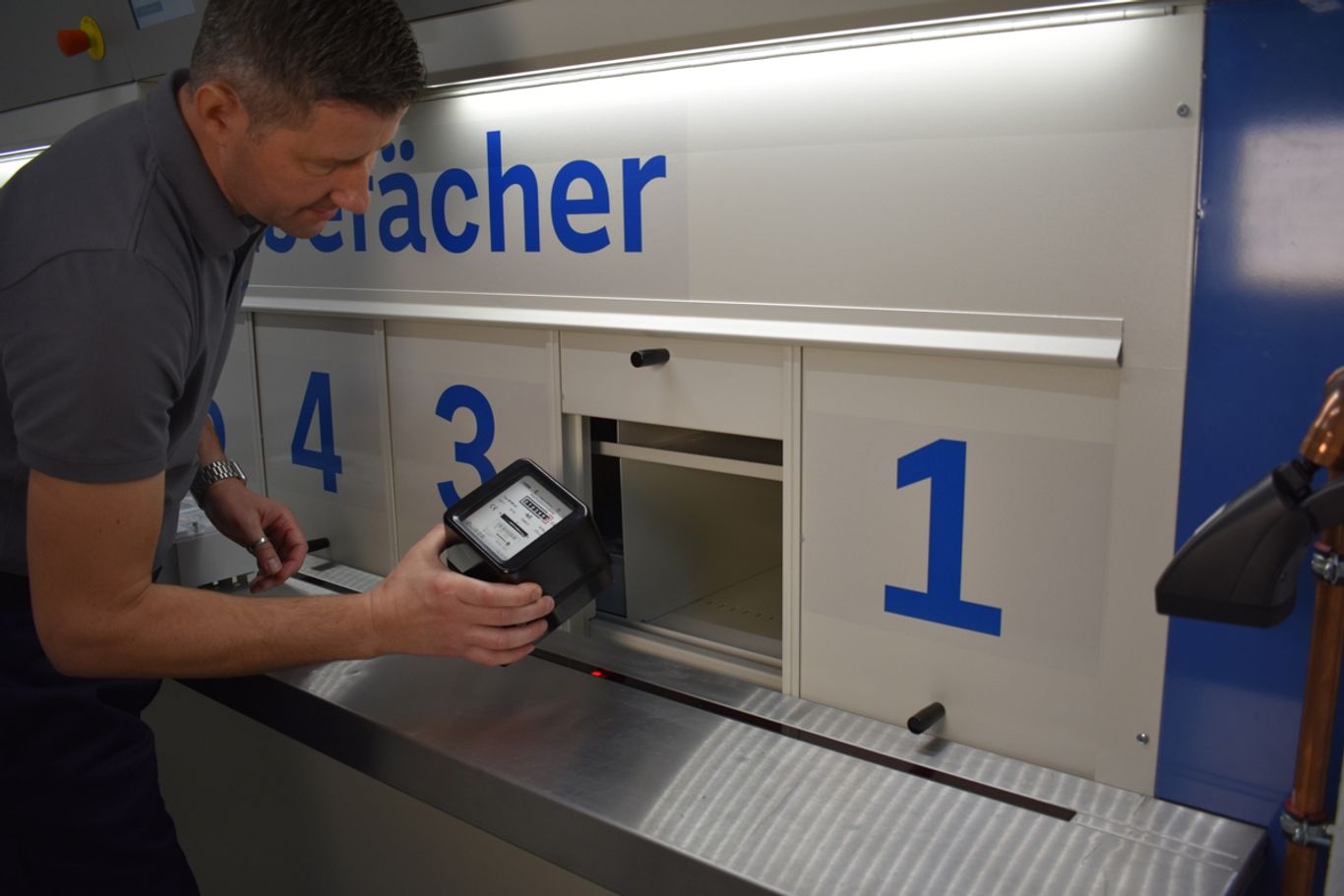 Installers with a contract for meter installation and an individual pass can use the meter depot anytime and thus flexibly and comfortably plan your own use of equipment, regardless of the opening hours of the meter storage.
The meter depot is available at Berlin Mariendorf, Wilhelm-von-Siemens-Str. 2-10, around the clock..
Use of the meter depot
The use of the meter depot will be explained with the following videos an the brochure.
Picking up of measuring devices
Choose between 60A plug-in meter, 100A meter for construction sites and 100 A meter with three-point fixation and up to five measuring devices each process.
Picking up measuring devices at meter depot
Returning of old devices
All old measuring devices can be handed in.
Meter storage
The meter storage is furthermore open and you can
picking up and returning meter during the opening time.


Opening time meter storage
Monday to Friday
6.30 am – 2.00 pm
Wilhelm-von-Siemens-Str. 2-10
12277 Berlin


Are you needing a larger quantity of measuring devices?
Please order your demand a few days before the desired pickup date. On the date the measuring devices are ready for pickup at the storage.