Consultation, solution, implementation: Our service for you from 400 kW charging power
Charging infrastructure that works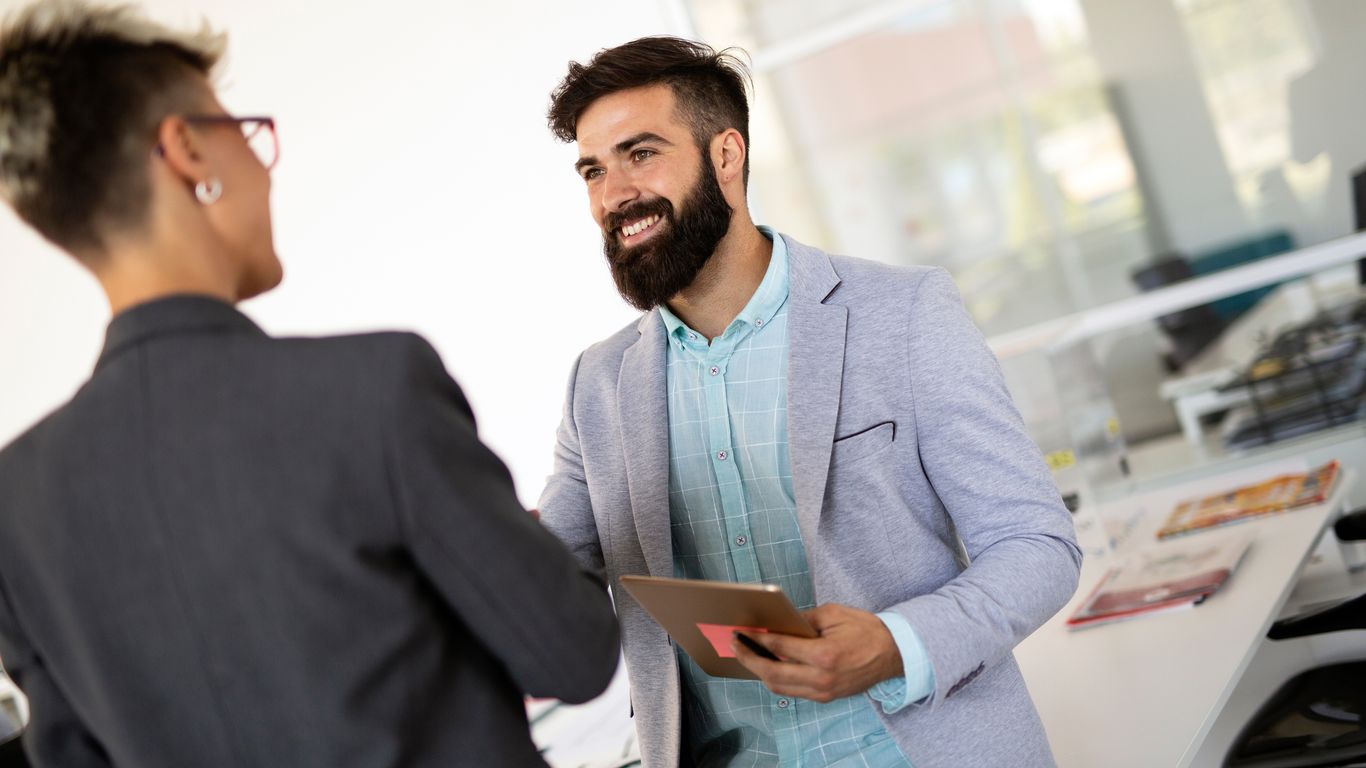 Do you value simple, fast and reliable solutions that are easy to use and do not involve unnecessary costs? So do we. That's why we have established processes that are based on your requirements and needs and lead to the results you want quickly and efficiently: a well-functioning charging infrastructure for your tenants, your employees or your electric vehicle fleet.
Funding helps to reduce costs
The Federal Government and the state of Berlin are promoting publicly accessible charging infrastructure for electric vehicles as well as their construction and the associated grid connection. On the website of the Berliner Agentur für Elektromobilität eMO you will find an up-to-date overview of funding programmes.
The more information is available on the connection situation on site, the easier it is to plan the installation. That's why we provide you with a questionnaire once we receive your request, which we use to collect all the important information about your needs and wishes.
The check: On-site appointment
In the second step, we will carry out the check for you: This is an on-site appointment exactly where you need your new charging station connections. Our employees will visit you for this appointment. We clarify the structural conditions on site and determine together with you which solutions are most feasible.
Where exactly should which types of charging point be installed?
How exactly should the lines to be laid ideally run?
What electrical power is required overall and at each charging point?
Connection concept for e-mobility
On the basis of this information, we will prepare a quotation for you as quickly as possible, together with a connection concept. The concept contains a precise list of the infrastructure to be installed. This gives you an instant overview of what you can expect. And you benefit from comprehensive cost transparency.
Basic advice on e-mobility is free
We offer you an initial consultation free of charge. Depending on the complexity of your request, a consultancy fee may be charged. We will of course inform you of this in good time. If an order is placed, the consultancy fee can be included with the charge for the connection installation.
If you have any questions about our quotation, we will clarify them with you immediately. After placing your order, we will arrange all appointments with you and our service providers. Afterwards, you can follow how the connections are laid and put into operation for you with peace of mind.
Contact
Would you like advice on setting up a charging infrastructure?