Your charging infrastructure
Anyone wanting to charge electric vehicles needs infrastructure. For our customers from the business world and housing and real estate industry with a total demand of 400 kW charging power or more, we plan and install charging infrastructure. We will guide you safely through the entire process.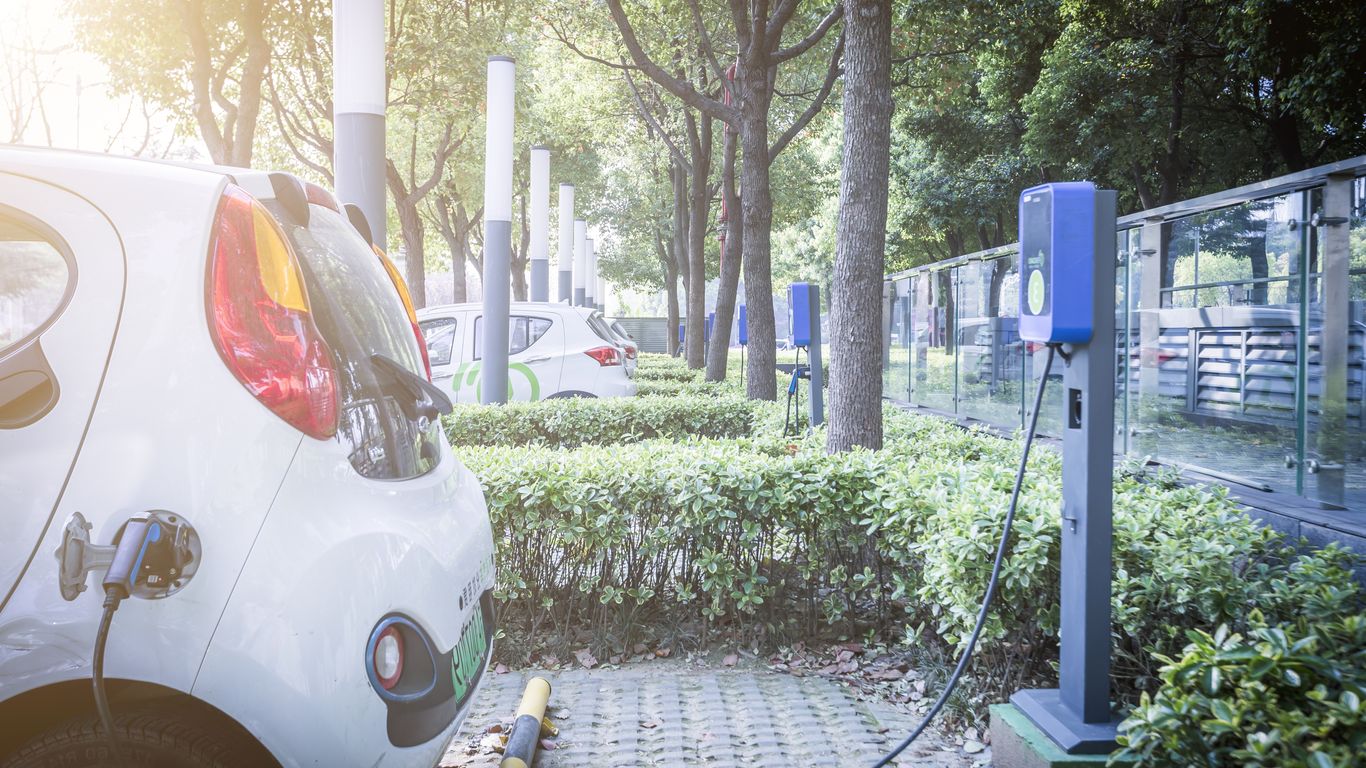 Berlin's electricity grid is over 35,000 kilometres long and is branched out very widely: Almost all buildings in the city area are connected to the local power grid. A basic prerequisite for the installation of charging infrastructure is therefore already in place.
Parties interested in charging infrastructure for a private environment, such as for a detached house, should contact registered electrical installation companies. You can also find information on our dedicated page for private customers.
Planning, installation, start-up
Technical and legal conditions must be observed when planning and installing charging connections for electric vehicles. As the operator of Berlin's electricity grid, we are experts in this field. So we'll guide you safely through the entire process and do a lot of the work for you.
Before installation of the charging connections begins, we will work with you to clarify any questions about the components and the connection of your charging infrastructure. This will determine which of our packages is right for you.
Two packages for your connections
You can choose between two models for your business properties or properties you manage:
Single solution
With this model, we install one meter per charging point for your permanently assigned parking spaces. This model is well suited for landlords or the housing and real estate industry, for example. We take care of the preparatory measures for you, such as the installation of the meter cabinet and the cable routing to the desired charging station. Depending on the desired variant, users can have their wallboxes installed themselves or by Stromnetz Berlin and get their bills directly from their own energy supplier.
Connect solution
Do you want to offer your tenants an extra service or keep the expense for charging management of your e-vehicle fleet low? Don't have any permanently assigned parking spaces? Would you like to develop a very large number of parking spaces with charging infrastructure and benefit from the cost advantages of this model? - Then we will install a meter for all charging points. In this case, we will also provide you with the 'hardware' for your connections, such as wallboxes or charging stations. You can also book the billing service via backend if you wish. You have the freedom to choose which service provider you would like to use for billing.
We will be happy to answer any questions you may have about our models for setup and billing or about the other variants. If you wish, we can explain the special features to you in a personal appointment.
The right service model
No matter which model you choose: We will put together the service package that best suits your wishes and expectations. If required, our service packages can also be upgraded at a later date in order to establish dynamic load management, for example. We would also be happy to advise you on this.
Start-up of the charging infrastructure
We will also support you, of course, after your new connections have been started up. Electromobility is a young technology and is developing accordingly. This applies to control and load management, for example. The legal framework conditions may also change here. We would be happy to inform you about this.
Contact
Would you like advice on setting up a charging infrastructure?