Partnerships for Smart City Berlin
Berlin is en route to becoming one of the leading "smart city" metropolises. The transformation process has already begun in all areas of urban life. It will continue to expand and accelerate.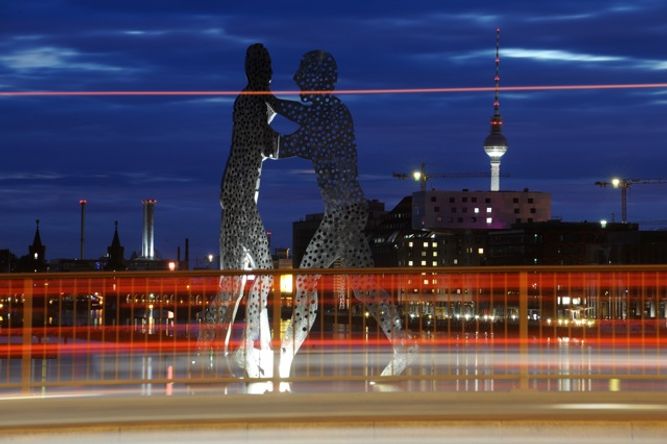 We are supporting the region and its inhabitants along this path in a variety of ways, to help it achieve ambitious goals such as a carbon-neutral Berlin and sustainable improvement of the quality of life for all citizens. The "smart city" requires openness, participation and connectivity. Intelligent infrastructure, particularly the smart electricity grid, will form the technological foundation for this - as a connected operating system, it will become the backbone and catalyst for the energy transition
Technologies for the future
Modern management mechanisms like StromPager, developed in collaboration with regional partners, are preparing the way for the "smart city". The StromPager app provides a smart control solution for load and generation management. The standard is public and accessible free of charge (open source). It will help to implement the technical side of business models from a huge variety of stakeholders, e.g. efficient management of heat pumps, depending on the availability of renewable energy. This recently-developed solution is unique in the sector and is a trailblazer in the area of radio-based control technology. This is why, in December 2014, the technology was awarded the Berlin Brandenburg prize for innovation.
We are taking a pioneering role in handling the Berlin electricity grid's data: as the first German electricity grid operator, we allow access to our grid data via the open data platform of Berlin.
The energy transition in focus
Together with the WindNODE consortium, we have applied to the Federal Ministry of Economics [Bundeswirtschaftsministerium] for funds from the SINTEG subsidy programme for the digitisation of the energy industry. Together with technology and industry partners from northeast Germany, we want to drive forward the energy transition, to create a region with one of the world's highest proportions of renewable energy. We want to show how, using a range of system-stabilising measures and new, IT-supported control systems, renewable energies can be incorporated securely into the transmission and distribution grids, even when their energy consumption is at 100% plus. In northern Germany, as the major load sink in the region, Berlin plays a prominent role in this system. The incumbent mayor of Berlin is supporting our application.