Inspection of low voltage connection
Electrical network connections need to undergo an inspection to safeguard the high security of supply of our electricity distribution network.
The power recipient's electrical equipment is connected to our distribution network via the grid connection. The grid connection itself is part of Stromnetz Berlin's operating plants. The power recipient is the owner of the electrical equipment used to establish the grid connection (with the exception of the electricity meter).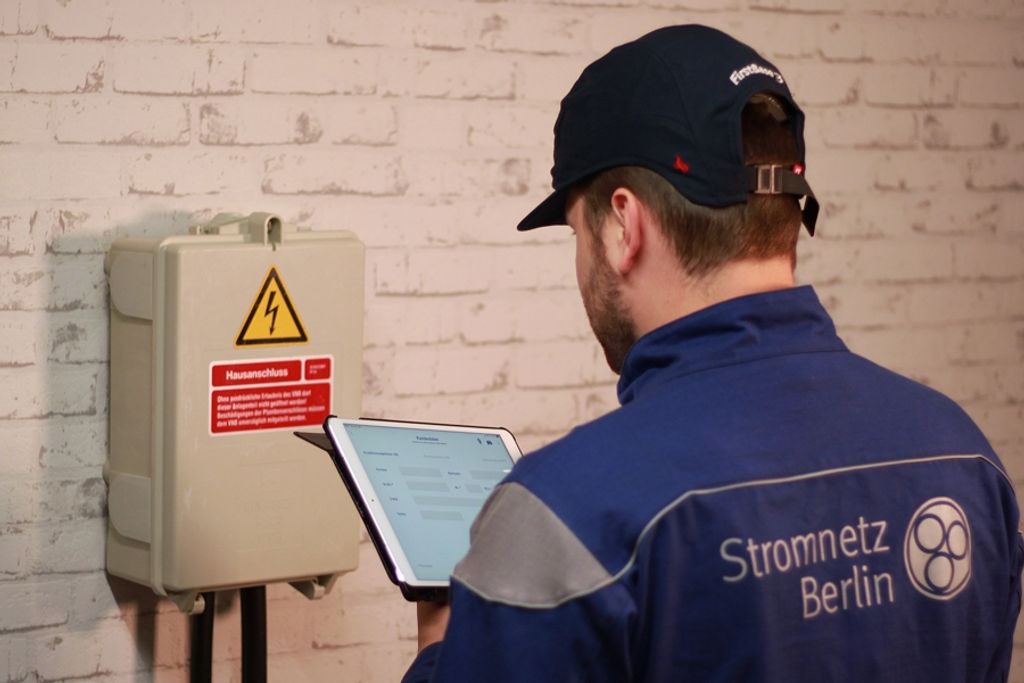 We inform customers promptly of an upcoming connection inspection and will propose a date and time. If this is not convenient, another date and time can be chosen.
A grid connection is usually located in the cellar or a utility room on the ground floor. Alternatively, the grid connection may be installed on the exterior of the house or in a connection column or safety cabinet.
The inspection is performed by employees of Stromnetz Berlin or by a company commissioned by us.
The grid connection has to be accessible during the inspection.
Scope of inspection
During the inspection, the technical condition of the grid connection will be documented and assessed, photos will be taken of the grid connection, and its position will be marked on a site plan. If repairs need to be carried out on the grid connection, we will perform them immediately.
If the grid connection and/or grid cable needs to be renovated or upgraded, we will organise the work required with the power recipient. If the grid connection's current location cannot be maintained, a new site for the grid connection and for the cable tray will be determined with the power recipient.
Costs
The power recipient will not be charged any costs for the grid connection inspection. Generally speaking, we will bear all costs for repairs, renovations and upgrades.
Changes to the customer's system
Essential repairs to the customer's system, e.g. the main line between the grid connection and electricity distributor, are arranged with the power recipient and should be organised by them.
Please note: Any work performed on electrical equipment may only be carried out by a registered electrician.
Are you looking for an electrician?
Contact
Inspection low voltage connection
030-492 02-2487