Lighting for streets and paths for your safety
Your safety on the streets and paths in Berlin is important to us. On behalf of the State of Berlin, we operate the public, electrical and gas-powered lighting systems.
Have you found a faulty street light?
Please inform us of the affected street lamp and the problem via the interactive map. Alternatively, you can also inform us by phone.
Report the fault immediately
Enter the location of the fault by typing the street and house number if possible, and clicking on the search icon.
The map section with the street can be moved or enlarged if necessary. The lighting systems are indicated by different colored pins.
A known defective system is marked with a yellow, blue or red pin. You can then cancel the acquisition.
By clicking on a green pin, you select the faulty system and automatically switch to the input form. Please complete the required information.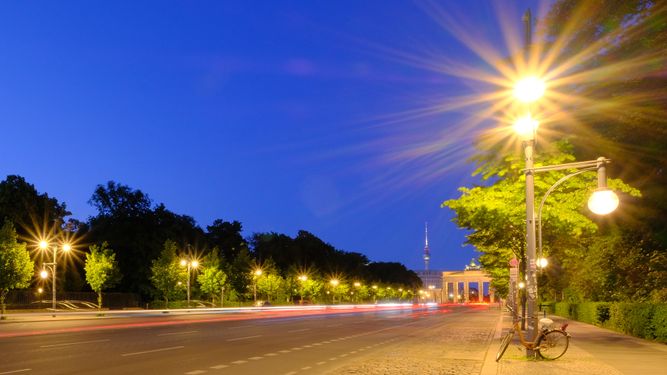 Contact
BerlinLicht
T 0800 110 20 10
F 030 - 492 02 22 61